Home Seymour Bernstein
Seymour Bernstein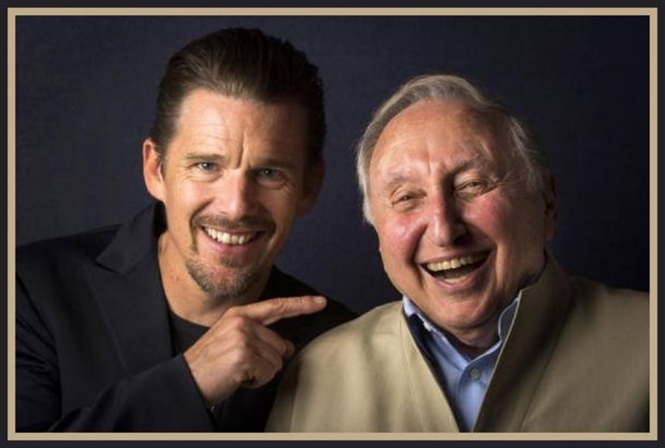 Seymour Bernstein, one of the original founders of PVMTA is an internationally known writer, composer, teacher, and lecturer, acclaimed for his "technical brilliance and penetrating interpretive skills." His unparalleled mastery of the piano repertoire in addition to his commitment to the education of musicians has added a prestigious dimension to his annual PVMTA master class. Mr. Bernstein's engaging and eloquent approach is valued by teachers, students and parents.
Seymour Bernstein has acquired scores of "triumphs" in a variety of activities. He studied with such notable musicians as Alexander Brailowsky, sir Clifford Curzon, Jan Garbaty, Nadia Boulanger, and Georges Enesco, both in this country and in Europe. His prizes and grants include the First Prize and Prix Jacques Durandfrom the international competition held at Fontainebleau, France; the National Federation of Music Clubs Award for Furthering American Music Abroad; a Beebe Foundation grant; two Martha Baird Rockefeller grants; and four State Department grants. His concert career has taken him to Asia, Europe, and throughout the Americas, where he has appeared in solo recitals and as guest artist with orchestras and chamber music groups. In 1969, he made his debut with the Chicago Symphony Orchestra, playing the world premiere of Concerto No. 2 by Villa-Lobos.
Acclaimed for his "technical brilliance and penetrating interpretive skills," Seymour Bernstein is also an internationally known writer, composer, teacher, and lecturer. Many of his piano works are on the best seller list. His books With Your Own Two Hands, 20 Lessons in Keyboard Choreography, and Musi-Physi-Cality (the children's version), have been published in German, Japanese, Chinese, Korean, and Russian. Critics have hailed his publications as "firsts of their kind," and "landmarks in music education." Three new books, Monsters and Angels-Surviving a Career in Music, Chopin-Interpreting His Notational Symbols, and Emotions have recently been published by Manduca Music Publishing, his exclusive publisher.
In constant demand for master classes and educational programs, Seymour Bernstein is on of the most sought after clinicians in this country and abroad. Performances of his piano works have earned him awards from ASCAP.
In December of 2004, Seymour Bernstein was awarded an honorary Doctor of Music degree from Shenandoah University. He maintains a private studio in New York City. In addition, he is a faculty member at New York University.
In 2014 Seymour: An Introduction, a documentary fim, directed by Ethan Hawke premiered with rave reviews at The Telluride Film Festival and continued to be hailed at the Toronto International Film Festival, The 52nd New York Film Festival, and the Montclair Film Festival. This film is an intimate portrait of our dear friend. A. O. Scott called it "affectionate and searching" in The New York Times. "Hawke's film is very well crafted, tightly edited and elegantly photographed. The acute musical selections only add to our appreciation of Seymour's selfless devotion to his art.", The Hollywood Reporter.